IC KMUTNB ASEAN Day Market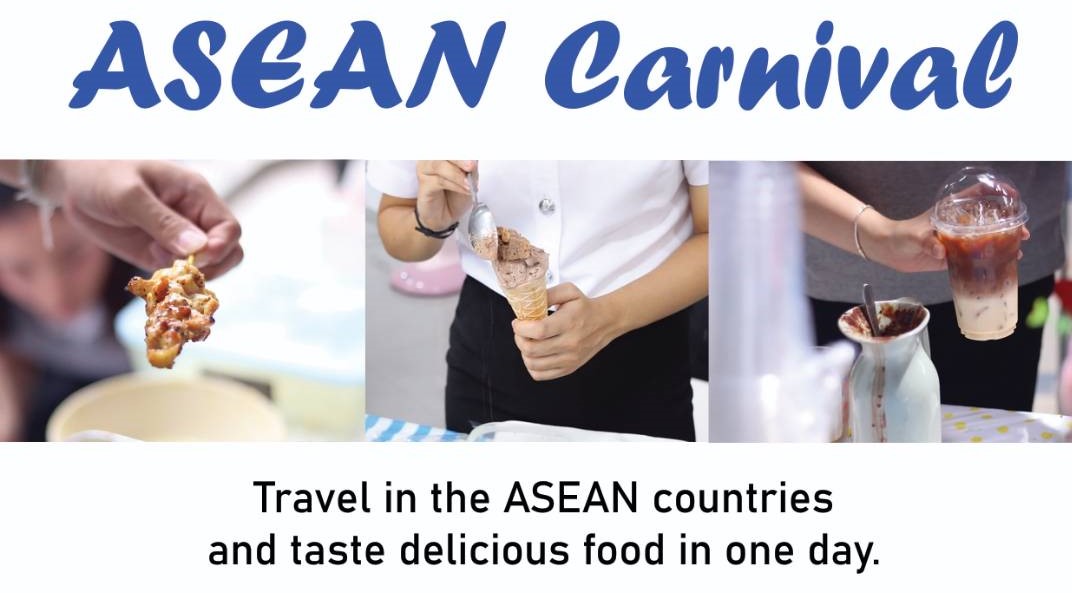 IC KMUTNB ASEAN Day Market
ASEAN DAY MARKET 2020 activity program is the activity that integrated with the teaching of English Study Skills and English for Business II subjects to support learning English of our students.
Therefore, The International College organizes the ASEAN DAY MARKET 2020 activity program at the International College to enable students improve their English language skills and to demonstrate their presentation abilities. It also promotes good values and encourage our students' assertiveness in a correct and appropriate use of English. Furthermore, to compose and present one's ideas to practice English language skills in conversations about shopping and bargaining in real situations.
This event established on 26-28 August 2020, 11:00a.m.-02:30p.m. at 95 building, KMUTNB
In this activity, we divided the students to 6-7 groups in each day to present the different kinds of their menu.
IC Menu for Wednesday 26th, August —
Malaysia: Chicken Satay
Philippines: Coconut Milk Ice Cream
Myanmar: Mala
Laos: Baguette
Vietnam: Fresh Shrimp Spring Rolls
Thailand: Quail Eggs
IC Menu for Thursday 27th, August —
Vietnam: Banh Mi
Singapore: Dim Sum
Malaysia: Kuih Seri Muka
Thailand: Paithong Ice Cream
Cambodia: Coffee and Tea
Philippines: Halo Halo
Indonesia: Teh Indo
IC Menu for Friday 28th, August —
Indonesia: Es Cendol
Laos: Buttered Sweet Corn
Vietnam: Vietnamese Spring Roll
Singapore: Biscuit Ice Cream
Cambodia: Nom Banh Chok Sam Lor Khmer
Thailand: Fried Pork Balls