Teacher Appreciation Ceremony 2018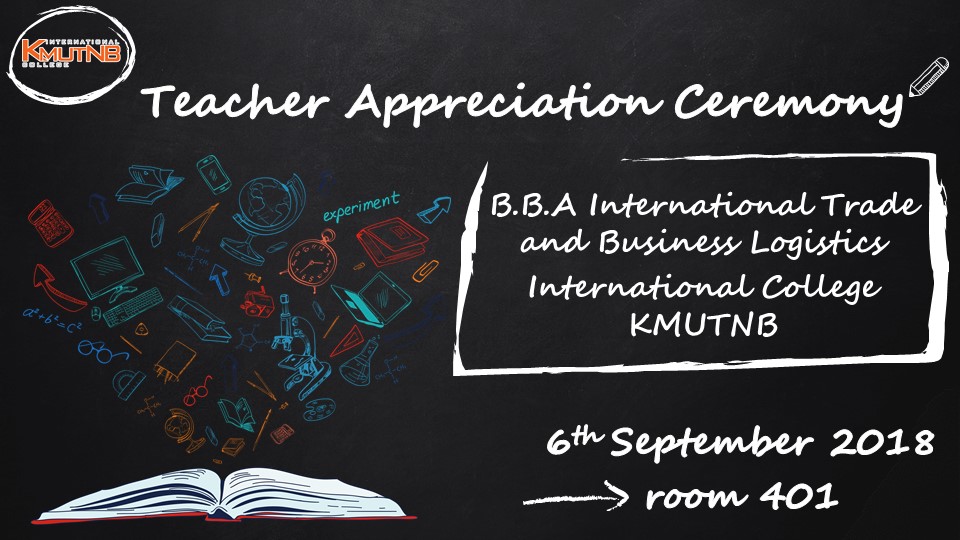 Teacher Appreciation Ceremony
Translation
The First Part: "Prayer to Teachers"
These verse are used to show both respect to teachers and ask for their blessing. Thai people believe that those who re­spect others would be blessed with prosperity and success in life.
Pali Verse: Teachers are respected because they give knowledge.
Thai Verse:
"With my heart, I'm showing my appreciation to my past
teachers, who tirelessly educated me in the past. And, to teachers who are teaching me and present here.
I appreciate your role in shaping my life and, therefore, I am here in front of you.
May I be blessed because of my respect of you, to be a hard­ working person. May I be blessed with sharp mind, long­life, and success in my studies. May I be blessed to have a righteous mind and being a good person. May I be blessed with the knowledge, skills, and ability to create goodness in the world and bring prosperity to my country."
Final Verse (in Pali) : They enlighten me. They teach me. Therefore, I will offer my respect to them.
The Second Part: The Appreciation of Teachers' Obligations
The second part was composed by Pra Srisuntarawoharn (Noi Acharayangkura), who also wrote the first Thai Language text­book and is considered one of the pioneer teachers. It reflects the qualities of a good teacher in the eyes of students. It reminds teach­ers of their obligations to students.
Translation of the Text:
I am showing the utmost respect to my teacher.
The one who is kind, helpful, and teaches everything they know to me.
The one who reveals the unknown to be known.
The one who points out right from wrong.
The one who is kind and fair.
The one who sharpens my mind and my wit.
The one who makes difficult things easy to understand.
The one who rids my mind of darkness and of confusion.
Your qualities as teacher are appreciated and proclaimed the best qualities among heaven, earth, and beyond the netherworld.
Therefore, I will always remember you, my teacher, as long as I live.